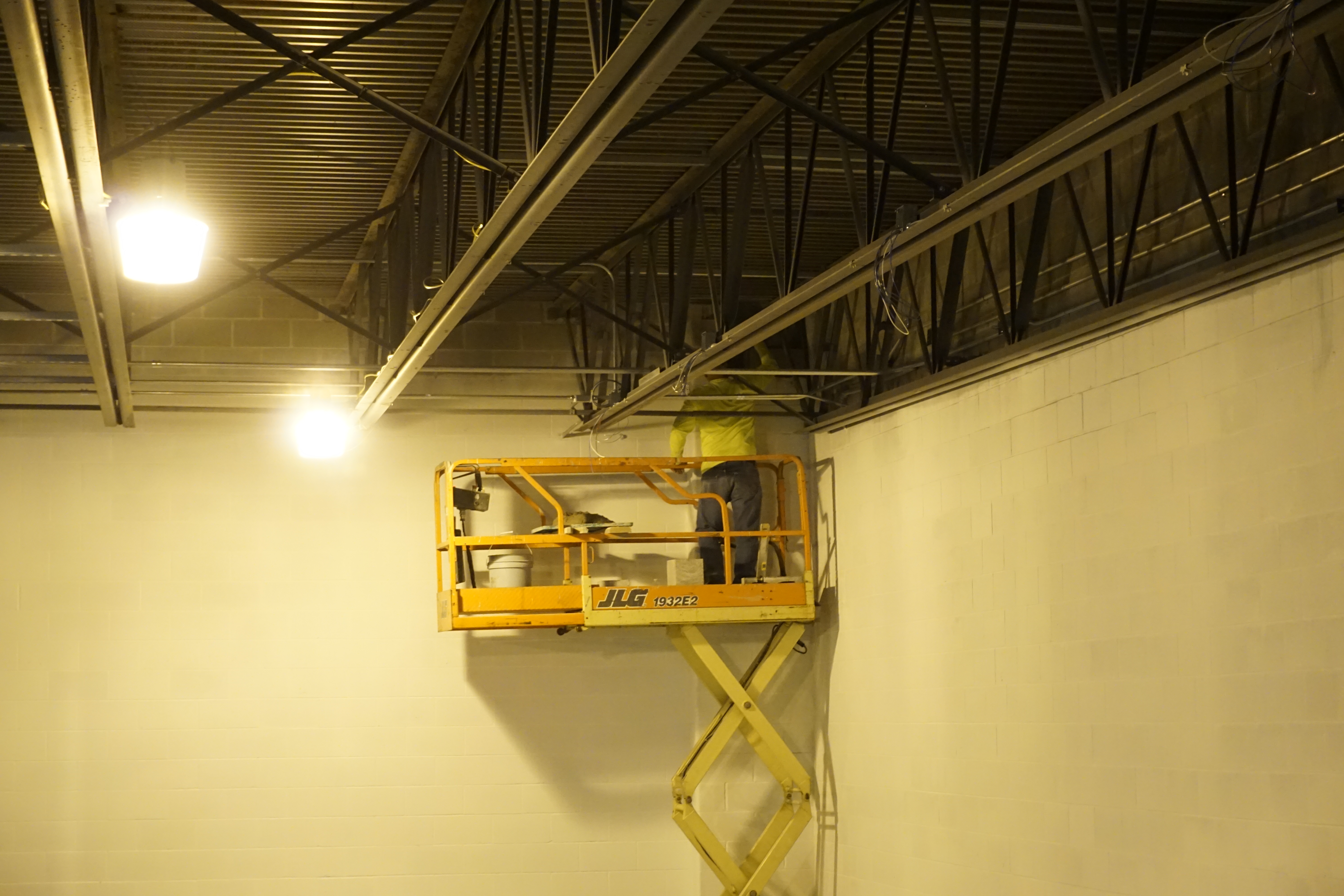 The Masons finished up the brick work inside by the end of the week. Crews completed the East Wall on Monday and moved to the South Wall while preparing the Theater Wall. Door frames were installed in Mezzanine.
A final coat of paint was added to many of the rooms. The extensive job of wiring the rooms continued throughout the week.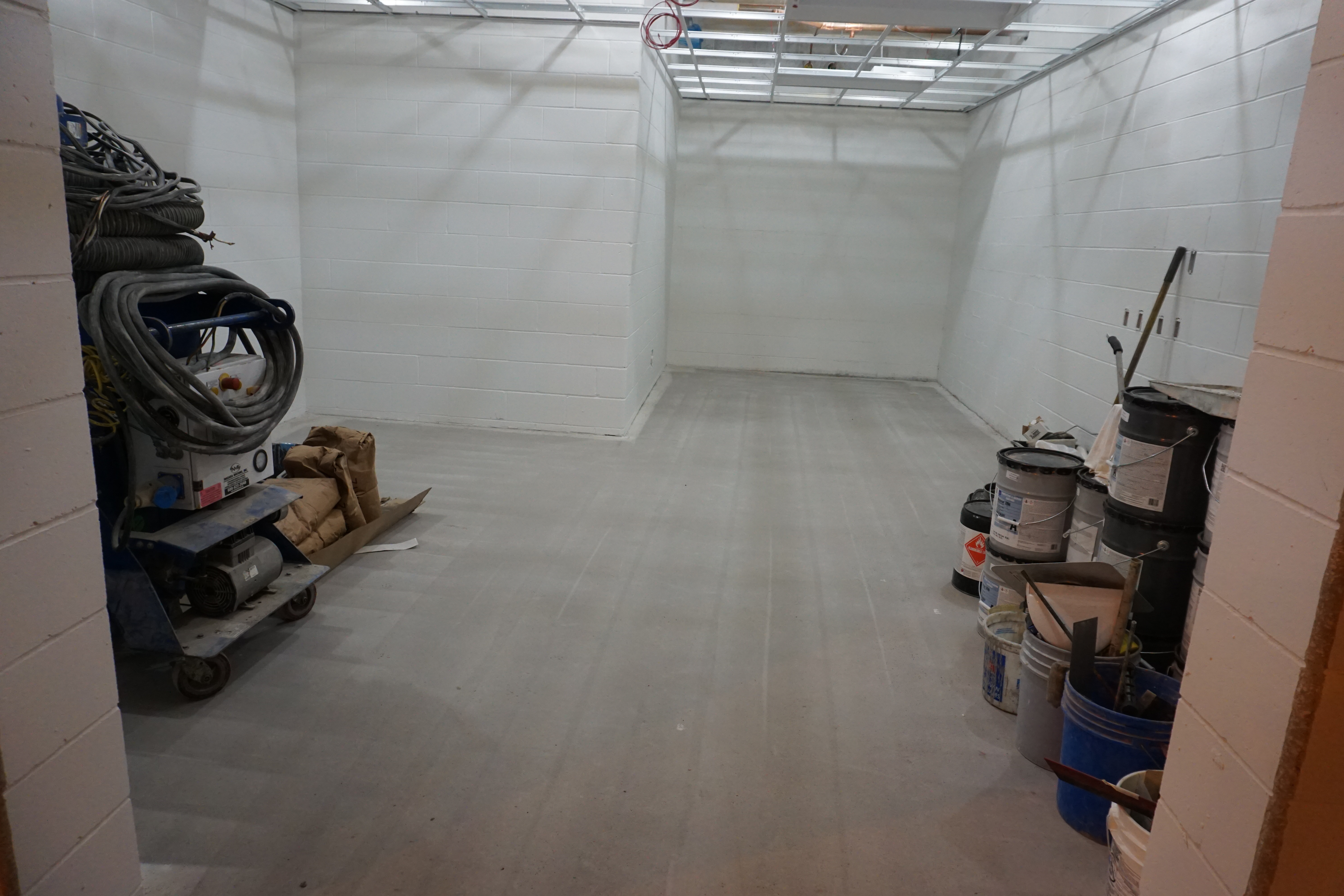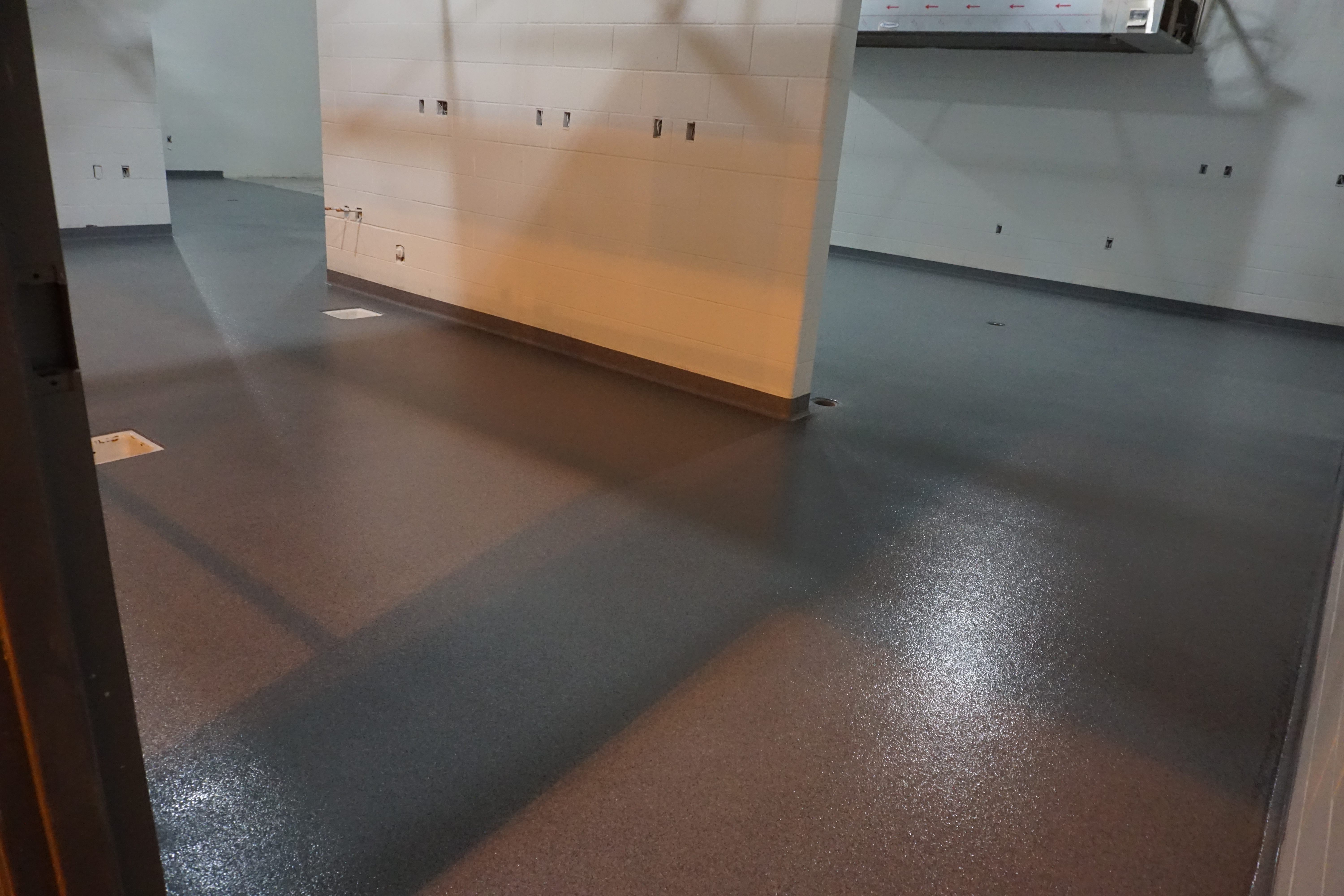 The floor was finished over the weekend to give it time to dry. The Fridge/Freezer arrived on Monday and quickly enstalled . Wednesday, all of the equipment, storage, and shelving was delivered. Everyone checked inventory to ensure everything was received before Appliances, Work areas, and Shelves were moved into place.